Second Geoffrey Deckers Award goes to Ébredő Bolygó Alapítvány
Award honouring Cruelty Free Europe champion given to animal protection group from Hungary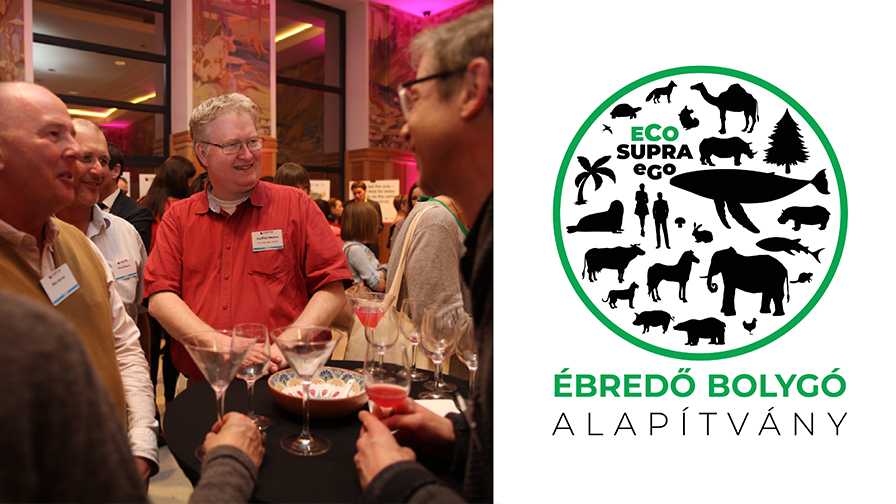 On the day of Geoffrey's birthday, 13th January, we are proud to announce the recipients of the second Geoffrey Deckers Award, Ébredő Bolygó Alapítvány (Awakening Planet Foundation), from Hungary. Originally founded in 2016, EBA runs campaigns in Hungary, working to change and improve the laws protecting animals. The organisation also rescues and rehabilitates cats and dogs. Last year they joined forces with Magyar Szőrmeellenes Liga, the Hungarian League Against Fur, run by new EBA President, Ervin Nagy. The award honours Geoffrey Deckers, the much respected and loved
former Chair of the European Coalition to End Animal Experiments
and Cruelty Free Europe,
who passed away in June 2020
. Geoffrey, a dedicated animal protection campaigner who co-founded Dutch animal protection group, Diervriendelijk Nederland, led many successful campaigns in the Netherlands, across Europe and worldwide. The 6,000 euro award is made annually to groups showing commitment to ending animal tests. EBA will use the funds to work to start projects securing an end to animal experiments at university levels, starting with negotiating with the Veterinary University of Budapest. Also, a campaign will be planned to raise awareness for the animals in laboratories in Hungary. Adrie van Steijn, member of the board of Cruelty Free Europe, says: "Geoffrey was always there to support anyone who wanted to make a difference for animals and especially small and new organisations. The Geoffrey Deckers Award is our way of honouring and continuing Geoffrey's spirit for outreach and partnership. The Board is delighted to be able to award the second prize in his name to EBA and looks forward to seeing them continue to grow and make a difference for animals in laboratories in 2022." Ervin Nagy, Ébredő Bolygó Alapítvány says: "We are honored that we have received this award. Not much is known about animal testing in Hungary. With the help of this award we hope to work on the liberation of animals from the science laboratories. Our motto is: 'Where there's a will there's a way' and we are determined to find the right people and communities to help create a more compassionate world in the science laboratories also." If you are an EU national and share EBA's desire to see animal experiments in Europe end, please help us by signing and sharing our
European Citizens' Initiative to End Animal Testing
.