Nominations Now Open for the Geoffrey Deckers award 2024
Dedicated to the memory of a passionate advocate for animal protection, the award provides aid to groups determined to put an end to animal experiments in Europe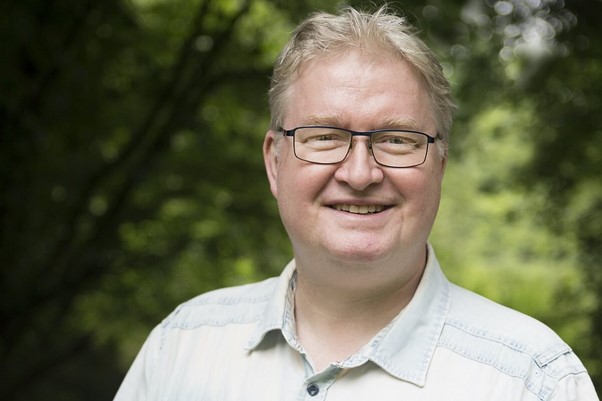 We are excited to announce that nominations for the Geoffrey Deckers award are now open for 2024. Cruelty Free Europe invites you to submit your nominations for the Geoffrey Deckers award, as we honour the hard work and campaigning that takes place around Europe to put an end to the suffering of animals in laboratories. As the fourth winner of the award, the recipient will be gifted 6,000 euros to fund a campaign, training programme or outreach work that targets animal testing.
Geoffrey Deckers
Geoffrey Deckers was the much-loved former chair of the European Coalition to End Animal Experiments and Cruelty Free Europe,
who tragically passed away in June 2020
. He was a dedicated animal protection campaigner who co-founded Dutch animal protection group, Een Dier Een Vriend (now Diervriendelijk Nederland) in 1998. Geoffrey went on to lead many successful campaigns in the Netherlands, across Europe and beyond. Most notable was his work to end the use of chimpanzees in biomedical research in the Netherlands, which saw the last chimps kept in European laboratories transferred to a sanctuary in 2006.
Applying is easy
You can
read more information and download a short application form
from our website. If you have any questions about the award, please email
info@crueltyfreeeurope.org
.
Who can apply?
Any small or medium-sized groups or coalitions working in Europe to end animal experiments.
Deadline
The closing date for applications is Thursday 30th November 2023.
Winners' announcement
The successful recipient for 2024 will be announced on Geoffrey's birthday, 13th January.
Previous winners
Past recipients of the Geoffrey Deckers award include CAAI, EcoVegAnimals (EVA) and Ébredő Bolygó Alapítvány (Awakening Planet Foundation). After receiving the award, CAAI started work right away on organising an international conference on animal testing in education, which is taking place in Sofia, Bulgaria, later this month. The event is the first of its kind in the country, and will see animal protection organisations, scientists, and other stakeholders come together to discuss this important issue. There is no doubt that significant progress will be made as a result of this influential event.
"Geoffrey's vision for an active network of animal protection groups across Europe continues to inspire us today. We welcome applications for the award that bears his name from groups committed to making a real difference for animals, working together to continue to foster dynamic activism worldwide."
Michelle Thew, CEO of Cruelty Free International, who worked closely with Geoffrey in Europe for many years.